Everyone has a hobby.  That small thing they like to do to get them through the more restful (Re: boring) moments of their lives.  Some people like to build model trains, make bullet journals, or knit.
I embroider.
I got this as a full kit here.  While this particular kit is no longer available, this Etsy shop is full of kits that are great for beginners, which is what I am.
I started this hobby last year in about July.  My sewing craft of choice has always been needlepoint, but there aren't a lot of kits available that I haven't already done/don't want to do.  I needed something I could sit and do to keep my ADD from going bonkers.
It does that sometimes.
And this isn't the same embroidery that you usually think of when you think of embroidery.   For example, I love this kit, which you can find here.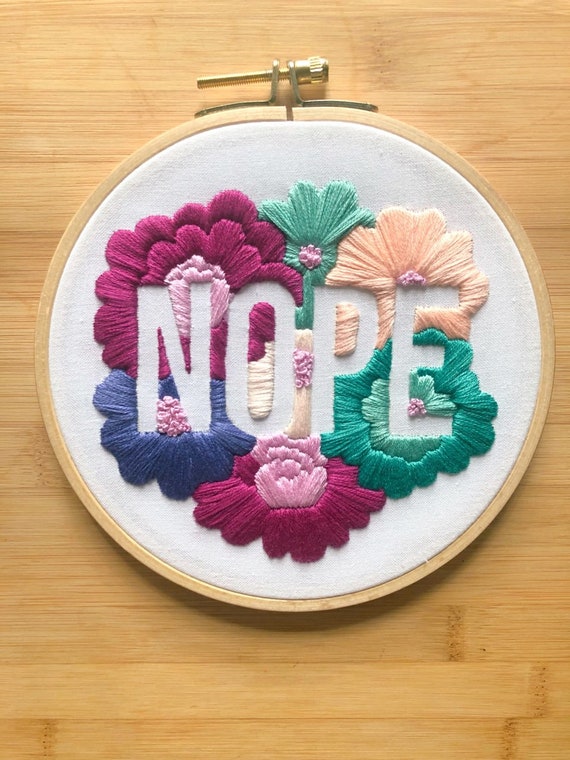 Etsy is full of wonderfully unique pdfs to download and full kits to do.  I have quite a few that have been favorited that I will be purchasing as soon as I finish the ones I have already collected.
If you are interested in getting started yourself there are some great samplers out there to learn basic stitches.  I recommend this one and this one.  Both are simple and easy to learn from.  If you need further help or want to take your skills to the next level, YouTube has some fantastic tutorials, I love the Handiworks channel.
This is a hobby that I didn't expect to love as much as I did, but I am glad I found it.