I forgot that traveling with a food allergy is problematic at best.  Thankfully we have plenty of time between now and when our reservations actually have to be made for me to check all the menus.
I just figured that it couldn't hurt to start planning now.  It never hurts to start planning early, really.  I mean, I actually like the research.
It just makes me so hungry!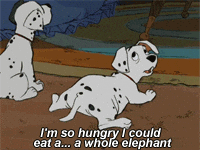 What are your favorite places to eat at Walt Disney World?