Like so many us, my mental health hasn't been great lately.  I have generalized anxiety, among other things, so pretty much everything has the opportunity to make me anxious.  And lately, there's been a lot to be anxious about.
So I decided to take a day for me.
That's right, I'm taking a self-care day!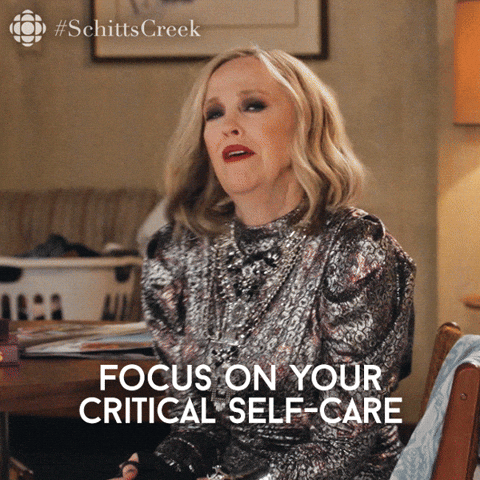 I know I've talked my friends and family to death about this on social media because it makes me happy, but this past Friday all the musical things came out.  There were two Disney musical experiences and Phantom of the Opera!  I also watched some Golden Girls in between my musicals.
Yup, my self-care day was full of musicals and the Golden Girls.
And also cake!
I made a vegan chocolate cake the other day, so I can eat as much of it as I want and not upset my egg allergy! Mind you I only had one piece on my self-care day.  It's a self-care day, not a make yourself sick on chocolate cake day.
Time for self-care has never been more important.  If you can't break away for a whole day, try for an hour or two.  Just make some time for yourself.
You deserve it.