Well, I cracked.  I did it.  I gave in.  I decided to listen to my inner mental health cheerleader and paint the wall!
Yes, this bland fireplace wall is gonna get an update.
And the hubs will be so relieved that he no longer has to listen to me complain about it.  Heck, I will no longer have to listen to me complain about it!
Right now I'm in the color selecting process.
I did that by going online to various paint-related stores and searched their online catalogs.  Lowes and Sherwin Williams both had tools where you could upload your own home photo and see what the color would look like in the room that way.
I narrowed it down to two colors, both in different color families.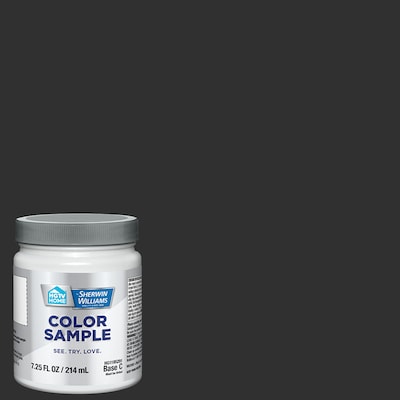 Caviar by HGTV Home By Sherwin Williams.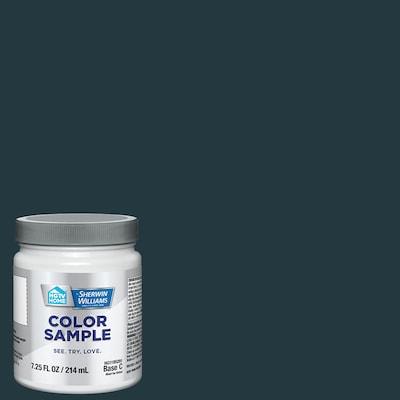 And this is Dark Night by HGTV Home by Sherwin Williams.
Now I am choosing the colors by not painting them on the wall but on a canvas.  I have no access to posterboard right now, and I have the blank canvases in the house and I figured, why not.
This method helps me choose a color without committing to painting the wall should I decide that I dislike either color.
Use as many coats on your sample as you would on the wall for maximum opacity (is that actually a word or did the beauty gurus make it up?).
Each color is so very different.   I have one I am leaning towards though.  Which one do you think it is?